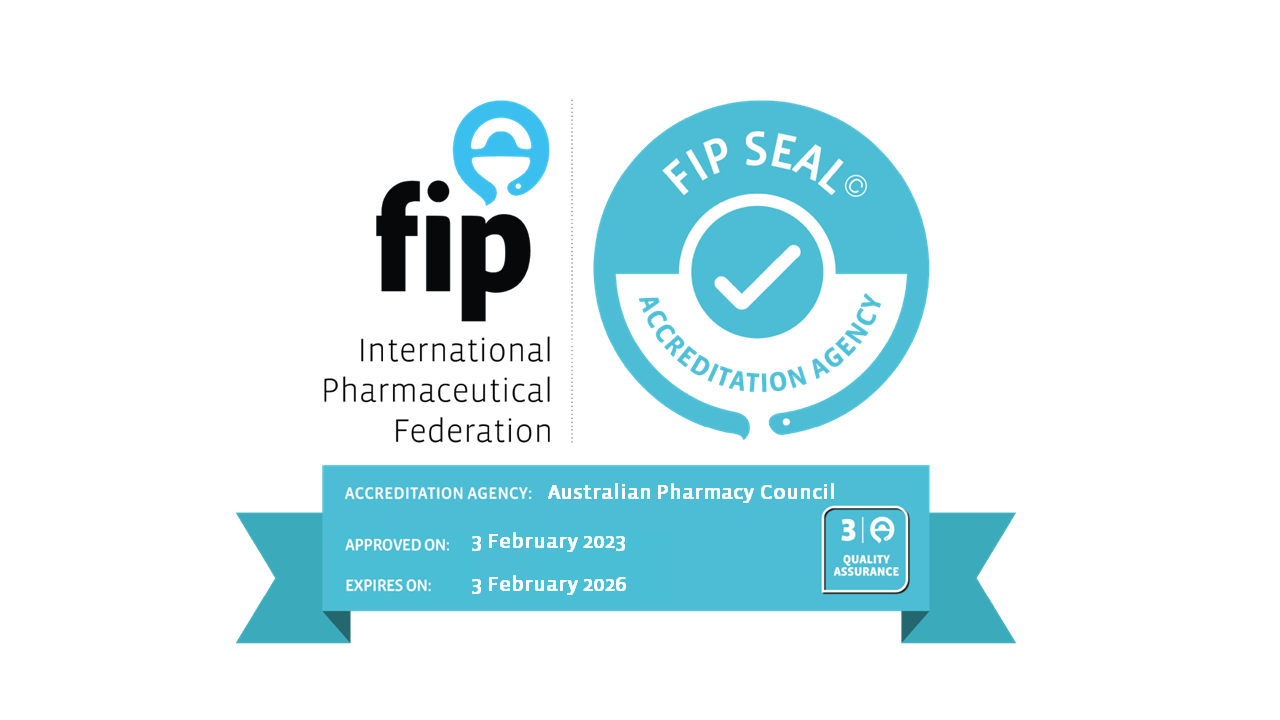 The Australian Pharmacy Council (APC) is pleased to announce that they are the first accreditation agency worldwide to receive the International Pharmaceutical Federation (FIP) Seal award. This Seal recognises and assures APC's quality and alignment with FIP's mission, aims and Development Goals. It is a public symbol of the quality APC provides as a leading accreditation body for pharmacy education.
FIP Chief Executive Officer, Dr Catherine Duggan, says that FIP is proud to forge a new partnership and an alliance with APC through the acquisition of the FIP Seal as an accreditation agency in pharmacy education and professional development.
"FIP is the global body for pharmacy, representing millions of pharmacists, pharmaceutical scientists, and educators. Through partnerships with some of the world's leading health, policymaking, education and science organisations, such as APC, FIP continues to advance global health by enabling the advancement of pharmaceutical practice, sciences and education.
"APC is the first pharmacy education accreditation body to be awarded the FIP Seal for its world-class processes and services and for sharing our organisational values, mission, priorities and goals. Supported by APC and our members and partners, we look forward to supporting our members to build capabilities that leverage our values and commitments to advance pharmacy everywhere," Dr Duggan said.
APC CEO, Bronwyn Clark commented on receiving the award.
"We are honoured to receive this award. It is testament to those who lead and work with us, and who have done so for the past 40 years.
"With our awarding of the FIP Seal we will continue to expand our contributions to advancing quality in pharmacy education and training worldwide. This includes our contributions to FIP and our offering of accreditation services to pharmacy providers across the globe," she said.
Bronwyn Clark is the Chair of the FIP Consortium, however, excused herself from this decision.
FIP provides opportunity to bridge training and professional development gaps through offering a global platform for collaboration and partnerships among members and partners. Learn more about FIP's Provision and Partnerships Programme.
The APC is the accreditation agency for pharmacy education and training in Australia. It advances and assures quality in pharmacy education by setting standards and assessing pharmacy programs and pharmacists against these to ensure pharmacists can meet the needs of the public.