Australian pharmacist Paul Sinclair AM has been elected President-Elect of the International Pharmaceutical Federation (FIP). As an observer member organisation of FIP, the Australian Pharmacy Council proudly congratulates Mr Sinclair on his new position. He will take up the role of President in September 2023 for a period of 4 years.
Mr Sinclair is a community pharmacist and former community pharmacy proprietor and has served FIP for many years. He has also held several officer positions at the Pharmacy Council of New South Wales, the Australian Association of Consultant Pharmacists and the Pharmacy Guild of Australia, as well as board positions in not-for-profit organisations such as Asthma Australia.
Bronwyn Clark, CEO of APC, is the Chair of the FIP Consortium, which makes recommendations to the FIP Board (Bureau) to award the FIP Seal to education programs internationally.
"This is a fantastic opportunity for Australia and the Australian pharmacy environment. We're thrilled to see Paul's leadership further cement our relationship with FIP as part of the world stage.
"His work will no doubt help us to raise the profile of Australia and highlight our work to advance and assure quality in pharmacy education," Ms Clark said.
In an FIP release, Mr Sinclair "has promised that as FIP president he will advocate for the pharmacy profession 'in all its forms', further advancing pharmacy worldwide and leaving no one behind."
"Our smallest member organisation will always be an important cog in the wheel that drives FIP forward," Mr Sinclair said.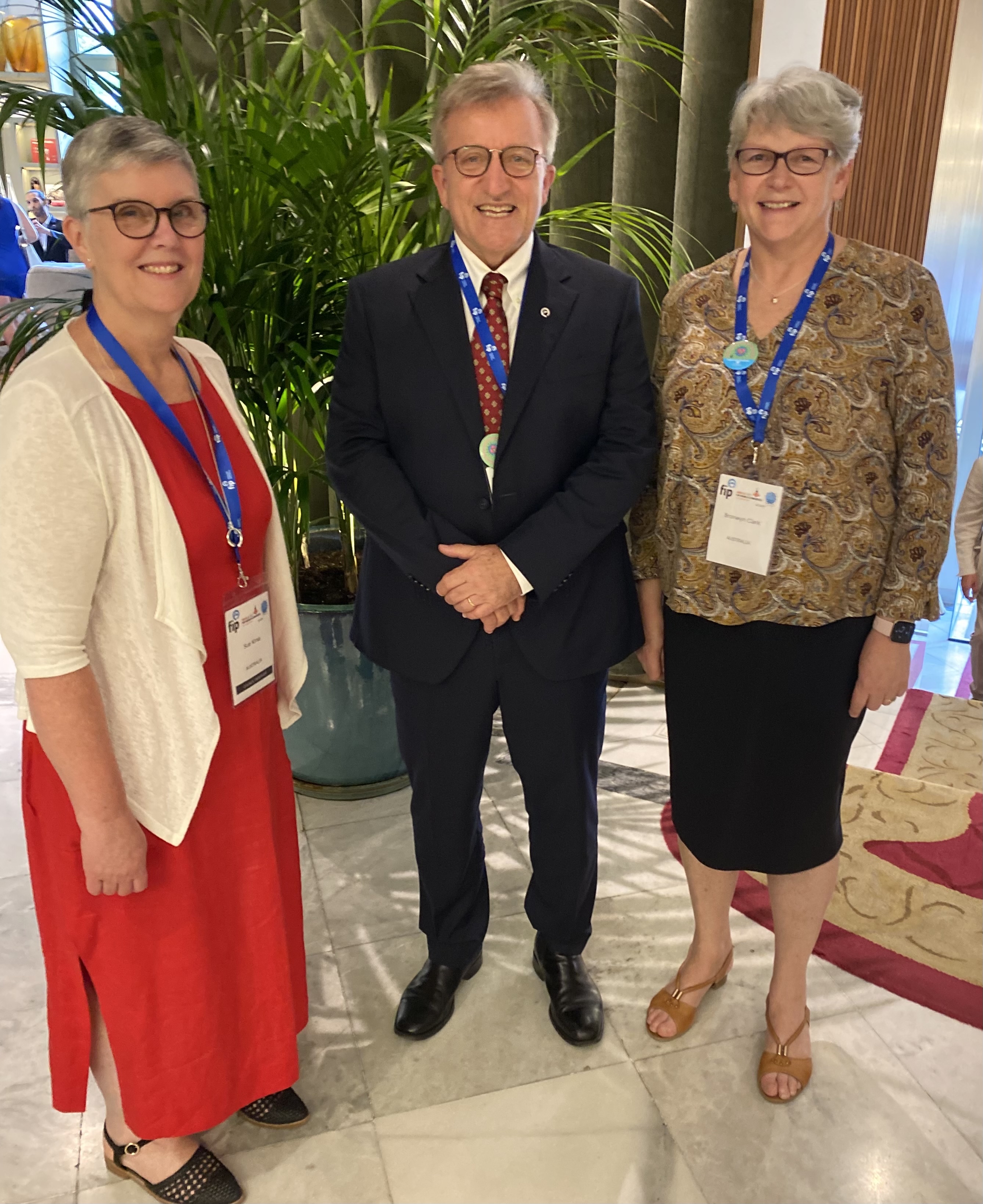 Pictured: APC Chair Sue Kirsa, FIP President-elect Paul Sinclair AM, CEO APC Bronwyn Clark at FIP Congress, Seville, Spain.