Notification of Change (NoC) to a Pharmacy Program
Education providers may wish to make a change to an accredited pharmacy program.
However, they must notify us before making a change. Providers cannot implement a change until our Accreditation Committee approves it.
Changes to a program can include:
award title
curriculum
program length
staff profile
teaching and assessment methods
human and financial resources.
We will decide if the change is 'minor' or 'material'. A 'material' change will incur a fee.
Process for telling us about a change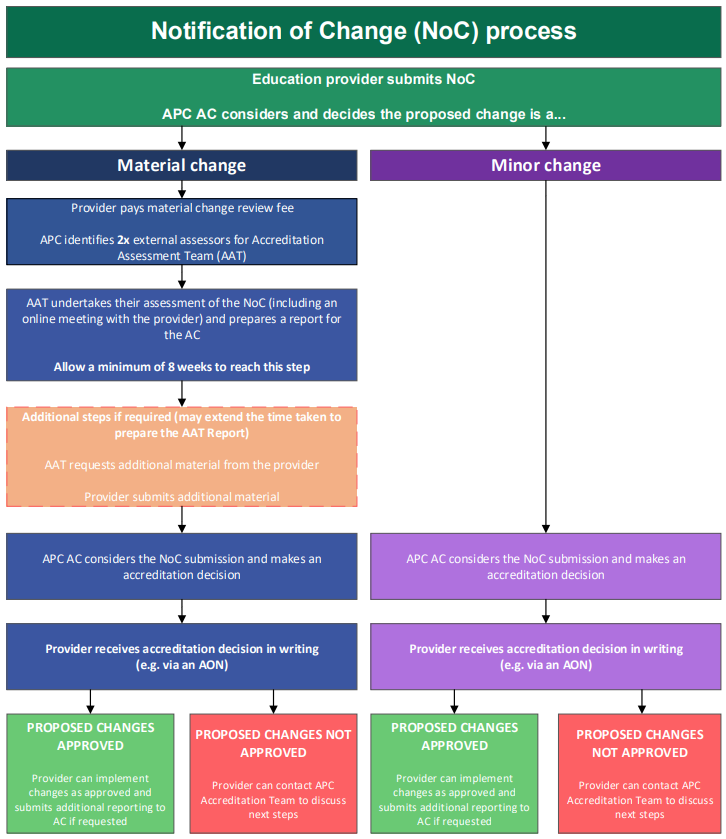 Submitting a Notification of Change (NoC)
Please contact us for the Word versions or if you need any assistance in notifying us of your proposed change.